Serving  size  6
Prep   15  mins
Cook   6-8 hours
Total Time:   8 hours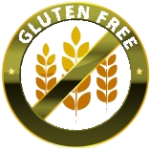 Gluten Free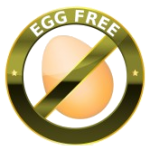 Egg Free
W

arm up from the inside out.  This authentic chicken tortilla soup simmers in a slow cooker all day to meld the flavors into a fiesta in a bowl.  Great on a rainy day!"   
INGREDIENTS 
4-5 boneless, skinless chicken breasts
2 cups gluten free chicken broth
1 onion, chopped
2 cups water
1 teaspoon cumin
1 teaspoon chili powder
2 garlic cloves, minced
1 can peeled tomatoes
10 ounce can diced green chili
1/4 teaspoon black pepper
3-4 ears of fresh corn, optional (2 cups of frozen corn as substitute for fresh)
1/2 cup cilantro, chopped (set 2 tablespoons aside for garnish)
1 cup authentic enchilada sauce

3-4 large dried ancho chilis (stems and seeds removed)
1 cup boiling water
1 clove garlic
1 teaspoon onion powder
1 cup diced tomato

Optional garnishes:

lime
sour cream
5 corn tortillas  (or gluten free tortilla chips)
avocado, diced
shredded cheddar cheese
DIRECTIONS
In large crock pot/slow cooker, add 4-5 chicken breasts, chicken broth, one onion chopped, 2 cups of water, cumin, chili powder, 2 cloves of garlic minced, 1 can peeled tomatoes, green chili, pepper, and corn if desired.  Start slow cooker on 6 or 8 hour cycle.

To make authentic enchilada sauce to be added to slow cooker:

Remove stem and seeds from 3-4 dried ancho chili.  (They are sometimes called Pasilla chili).
In a small pot, add approx 1 cup water, dried ancho chilis, 1 clove of garlic, and 1 tsp onion powder.
Bring to a boil.  Simmer for approx 20 minutes.
Remove from heat.  Add 1 cup tomatoes.
After cooled slightly, puree with a hand blender or in a small food processor.  It should make approximately 1 cup of sauce.

Add sauce to crockpot.
After half the time, flip chicken over.
2 hours before soup is expected to be done, shred chicken in the stock pot using two forks.  Add 1/2 cup chopped cilantro.  continue to cook.
Serve soup with lime wedge for fresh lime juice, a dollop of sour cream, tortilla strips or chips, diced avocado and shredded cheddar cheese.  A meal in itself.


Chef Notes:
* This authentic chicken tortilla soup is a Paleo-friendly recipe.  Do not include the cheese or sour cream.
The lime juice is a key factor to giving this soup a fresh test.  It is still good without the lime, but excellent with it.
If you are strapped for time or simply do not have the ingredients, store bought red enchilada sauce will work in a pinch.
_________________________________________________________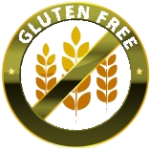 Gluten Free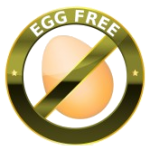 Egg Free     

 Lactose Free   

 Vegetarian          *Dairy Free