Serving  size  4

Prep   10  mins
Cook   20  mins
Total Time:  30 mins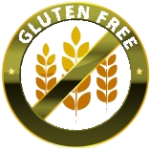 Gluten Free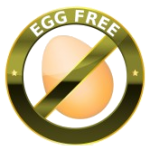 Egg Free



M

y family went crazy over this gluten free Chicken Fettuccine Alfredo with a twist, yellow squash noodles instead of fettuccine.  With a rich, creamy, and flavorful Alfredo you really cannot tell the difference!"
1 Tbsp. olive oil

1.5 pounds chicken breast
1.5 pounds yellow squash peeled
2 Tbsp. butter
2 cloves garlic minced
1/4 onion diced
8 oz. Portobello mushrooms sliced
1/4 cup brown rice flour
1/2 tsp. salt
1/4 tsp. pepper
1 cup heavy whipping cream
1/2 cup Chardonnay
1/2 cup Parmesan cheese shredded
1/2 cup Azio Cheese shredded or you can use jack cheese
1/4 cup sour cream
DIRECTIONS
1.  Heat olive oil in a large skillet on medium high heat.

2.  Wash and cut the chicken into strips. Salt and pepper the chicken and add to the skillet, cook until done throughout.  Remove the chicken from the skillet and set aside on a dish.
3.  Spiralize the yellow squash into noodles.  Go here for our favorite spiralizer.
4.  Steam the yellow squash noodles in a steamer until just soft, about 5 minutes or al dente.
3.  Melt butter in the skillet.  Add onion, garlic, and mushrooms and saute until soft.
4.  Stir in brown rice flour, salt, and pepper.  Cook for 2 minutes stirring constantly.
5.  Stir in whipping cream and Chardonnay.  Cook and stir until thickened.
6.  Stir in the cheeses and sour cream.  If the Alfredo seems a little too thick add a tiny bit of water to achieve the thickness of your liking.
7.  Pour Alfredo sauce over the yellow squash noodles and serve.


Chef Notes:
*This recipe is Paleo-friendly.
*The Spiral Vegetable Slicer by Paderno World Cuisine is a fabulous kitchen tool!  It cuts vegetables and fruit into curly ribbon-like spirals.  Great for making grain free noodles, ribbons, or to decorate dishes for presentation.
*Visit our blog to read our review: Spiral Vegetable Slicer Review; Favorite New Kitchen Tool!
*Click here to purchase the Spiral Vegetable Slicer.
Return from Chicken Fettuccine Alfredo with Yellow Squash Noodles to more tasty Gluten Free Main Dishes.

Or go to Sprouted Root's fun and informative Blog for great product reviews and articles.

For more products we love go to our Product Page

_____________________________________________________________________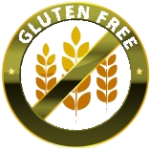 Gluten Free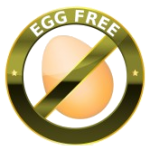 Egg Free     

 Lactose Free   

 Vegetarian          *Dairy Free

No Responses