Makes 8 Slices
Prep   10  mins Cook   55  mins
Total Time:   1hr 5mins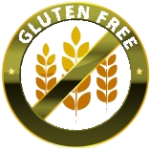 Gluten Free     



Y

ou better make two of these.  They disappear fast!  So flavorful and satisfying.  Perfect mix of flavors and no guilt!  You will love the guilt-free, easy to pick up(!) cauliflower pizza crust."
INGREDIENTS
– CRUST-
5 cups raw cauliflower "rice"  (*see chef's notes)
1 egg, beaten
1/4 cup soft goat cheese
pinch of sea salt
1/2 teaspoon oregano
1 teaspoon basil
1 teaspoon garlic powder
-TOPPINGS-
1/2 cup

pesto

1/2 cup shredded spinach
1/2 cup sliced Portabella mushrooms
4 slices cooked bacon pieces
2 tablespoons sun dried tomatoes
DIRECTIONS Crust
Process the cauliflower in food processor until it has a rice-like consitency.

Steam the cauliflower in a steam pot.

Dump "rice" into a tight mesh strainer. Let strain/cool for 15 minutes.  

Dump into cheesecloth (thin dishtowel works in a bind, but requires more patience).

If cauliflower rice is has not cooled down enough, use rubber gloves to ring or place in refrigerator for a bit.

When the "rice" is not too hot ring out ALL the water you possibly can.  You will be surprised how much water is expressed.  Continue to ring until you possibly cannot get another drip.  This is what will make a nice crust you can pick up later!

Preheat oven to 400 degrees. 

If using a pizza stone, add it to the oven to get nice and hot!

In a bowl, combine the cauliflower that has been rung out, one beaten egg, 1/3 cup goat cheese, herbs and mix really really well with clean hands.

When you are happy with the mix. Put it on the pre-heated pizza stone, remember to oil it first with olive oil.  OR you can put on a backing sheet with parchment OR SilPat; this is the other secret to creating a nice crisp crust you can pick up!

Press the mixture into the shape you want your pizza.  It should be consistently about 3/8 – 1/4 inch thick.  If you are not gentle it will want to peel up.  Simply press it back down.

Bake for 45 minutes, until a nice golden brown.  If you are not using parchment paper, only cook for 35-40 minutes and check regularly.

Let crust cool.
Add toppings!
After crust has cooled slightly, spread pesto on crust as your sauce.
Next cover pesto with shredded spinach.
Evenly sprinkle sliced mushrooms and bacon over the pizza.
Place pizza back in the oven for 12 minutes.
Add sun dried tomatoes and put back in the oven for 5 more minutes.
Remove from oven and allow to cool.
Cut and prepare yourself for a wonderful pizza you will not feel guilty about eating!


Chef Notes: Cauliflower "rice" is simply cauliflower florets that have been chopped up in the food processor until it resembles rice.  It usually takes about 1 to 2 heads of normal sized cauliflower, 2 bags of Trader Joes Cauliflower Florets, or 1 bag of cauliflower florets from Costco to produce 5 cups of cauliflower "rice". I like to make and prepare the "rice" in the morning while making lunches for the kids and finish the crust later that afternoon. If your kids are not very adventurous eaters, consider making the crust while they are not around the first time.  Once they taste it they will be won over!
*This recipe is Paleo-friendly.
Return from Gluten Free Herbed Cauliflower Crust to Gluten Free Main Dishes

_____________________________________________________________________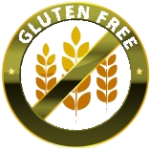 Gluten Free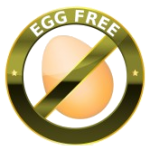 Egg Free     

 Lactose Free   

 Vegetarian          *Dairy Free