Serving size: 4
Prep 10  mins
Total Time 10 mins

Vegetarian




A

n easy, bite-size version of a Caprese salad.  This appetizer can be put together in a pinch but your guests will never know it.  The vibrant colors make for a beautiful arrangement.  If available, fresh tomatoes and basil leaves from the garden make this dish even better.  We often use this as a side dish during the summer months when the tomatoes are abundant."
INGREDIENTS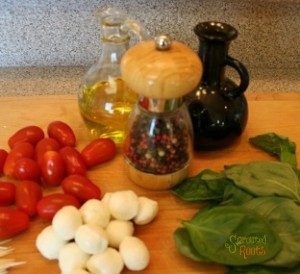 12 basil leaves
12 grape tomatoes
12 fresh mini mozzarella balls
2 tablespoons olive oil
2 tablespoons balsamic vinegar
fresh ground pepper to taste
Directions
1.  Thoroughly wash tomatoes and basil leaves.
2.  Pat basil leaves dry.
3.  Arrange basil leaves on a plate.
4.  Place a mini- mozzarella ball and a tomato on each leaf.  Secure with toothpick, if desired.
5. Immediately before serving, lightly drizzle "boats" with olive oil and Balsamic vinegar.  Sprinkle with fresh ground pepper, if desired.
6. Serve and enjoy.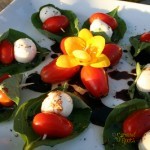 Chef Notes:        



________________________________________________________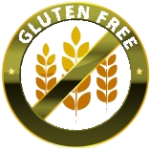 Gluten Free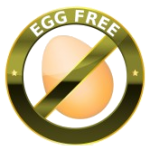 Egg Free     

 Vegetarian