Serving  size  8 slices

Prep   20  mins
Cook   45  mins
Total Time:   65 mins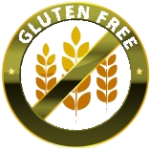 Gluten Free


 Lactose Free   



W

ho says you have to give up quiche on a gluten free diet?  A delicious breakfast quiche with a light and flaky crust."
QUICHE FILLING
5 large eggs

1 cup rice milk

 ¼ teaspoon. salt

1/2 pound breakfast sausage cooked

1 cup shredded cheddar cheese

1 tablespoon tapioca flour
DIRECTIONS
1. Preheat oven 400 deg. Coat two 9-inch pie plates with butter.  In a bowl mix flours, salt, soda, and sugar.  Melt butter in a saucepan. Mix in butter and milk into the flour mixture until it becomes dough consistency  Press half of the dough into a pie plate, sprinkle flour on top of dough and on fingers (this is to keep the dough from sticking to your fingers) and press into the bottom of the plate and up the sides.  Press the other half into another pie plate. Cook in oven for 10 minutes. Make another quiche with the second crust, make a pie, or freeze for another day!
2. Allow the crust to cool. This is important for the texture.
3. Reduce oven temp to 350 deg.  Blend eggs, milk, and salt in a bowl.  Add sausage.  Mix tapioca flour into shredded cheese and then mix into egg mixture.
4. Add egg mixture to a cooked crust and then make second egg mixture and add it to the second crust.  Cook at 350 for 45 mins. Until middle of quiche is firm. We like to sprinkle garlic salt on top when serving.


Chef Notes:
*Add bacon or ham in place of sausage.
What Sprouted Roots fans are saying about this recipe
"Made this tonight. Delicious! My son licked his plate clean.Literally".
_____________________________________________________________________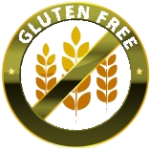 Gluten Free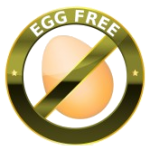 Egg Free     

 Lactose Free   

 Vegetarian          *Dairy Free