Serving size  2

Prep   2  mins
Cook   25  mins
Total Time:   27 mins



I

heart baked kale.  Looking for a crispy healthy snack? Don't grab the chips, bake some kale. Be careful, it can get addicting!."
INGREDIENTS 
1 bunch kale
2 teaspoons olive oil
Sprinkle of seasoning ie., garlic salt, sea salt, or chipotle seasoning.
DIRECTIONS
1.  Preheat oven 310 degrees.  Wash and pull leaves off of vein.
2.  Coarsely chop kale and add to a large bowl.  Add olive oil and seasoning and toss.
3.  Spread onto baking sheet and bake in oven for 25 to 30 minutes, or until just crisp.  Be careful not to burn it.  Full of antioxidants, anti-inflammatory, lowers choleterol,


Chef Notes:
*This recipe is Paleo-friendly. Great for adding on top of soups.

Kale has been called the world's healthiest food.  Full of nutrients and is a great detoxifying food.  Kale contains more iron than beef, high in vitamin K, C , A,  and has more calcium than milk.  Interestingly, kale is a rich source of omega-3 and omega-6 fatty acids.  It is anti-inflammatory, high in antioxidants, fiber rich and lowers cholesterol.  Kale is an amazing power food and it is delicious!  Read more about kale here, Kudos for Kale.

_____________________________________________________________________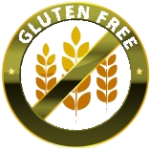 Gluten Free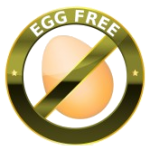 Egg Free     

 Lactose Free   

 Vegetarian          *Dairy Free