Serving  size  12 people

Prep   10  mins
Cook   22  mins
Total Time:   32 mins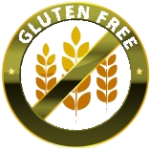 Gluten Free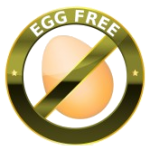 Egg Free



T

ake one taste of these little beauties and you are in mouth watering heaven.  The hotness of the jalapenos with the sweet flavor of apricot, combined with bacon (everything goes good with bacon).  This combination will send your mouth soaring with delight."
INGREDIENTS 
1 (8 ounce) package cream cheese

3  tablespoons apricot jelly

12 fresh jalapeno peppers, halved lengthwise and seeded

12 slices bacon, cut into halves
DIRECTIONS
Preheat oven to 425 degrees F (220 degrees C).

Cut tops off of Jalapenos and cut in halves.  Remove seeds and veins.  Be very careful not to touch face and wash hands well AFTER.  It would be a good idea to wear gloves while handling the jalapenos.

Mix apricot jelly in cream cheese.

Spread cream cheese into jalapeno pepper halves.

Wrap each jalapeno half with a half piece of bacon. Tuck under or secure the bacon with toothpicks to prevent unraveling while baking.

Arrange wrapped jalapeno peppers onto a baking sheet with cream cheese side facing up.
Bake in oven for 22 minutes or until bacon looks crisp.
Carefully remove from oven, the grease from the bacon will be very hot.
Allow jalapenos to cool a bit before serving.


Chef Notes:
*If extra spiciness is desired, leave a few of the seeds in.  For less heat, you can rinse jalapenos with water after removing seeds to wash out left over seed oil.  Note: It is highly recommended that you wear gloves while de-seeding the jalapenos to avoid burning hands.

To make a Paleo friendly version, use hummus in place of cream cheese.
Click here to read 3 Reasons Why You Should Eat More Spicy Food on mercola.com

Return from Bacon Wrapped Jalapenos with Apricot Cream Cheese to more Gluten Free Appetizers

Click here for Products We LOVE

Have a seat at Our Table (Blog) for great Articles and Reviews
__________________________________________________________________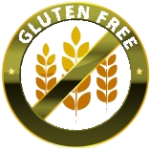 Gluten Free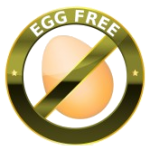 Egg Free     

 Lactose Free   

 Vegetarian          *Dairy Free