Serving  size 6  
Prep   10-15  mins
Cook   2  mins
Total Time:   17 mins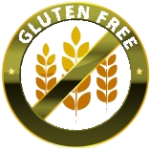 Gluten Free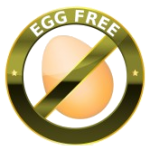 Egg Free


 Vegetarian     




I

usually start craving this asparagus salad around Easter when I start seeing the fresh bundles of asparagus in the stores again.  I make it often throughout spring and summer.   It is another great way to use garden fresh tomatoes and herbs.  This particular asparagus salad is a great dish to make ahead and bring to a pot luck or gathering.  Just wait to add the dressing until right before serving.  It is hearty enough to make the main event at a vegetarian table.  You will also love the vibrancy it brings to your table."
INGREDIENTS
1 bunch asparagus
2 tablespoons fresh lemon juice
2 tablespoons brown seeded mustard ( I love Trader Joe's version)
2 tablespoons olive oil
1/4 cup basil, chopped
1/4 cup green onion or chives, finely chopped
1/3 cup cilantro, chopped
1 cup red onion, chopped
1 cup pine nuts, toasted
3/4 cup crumbled feta cheese
salt and pepper to taste, optional
DIRECTIONS
Blanch Asparagus  (New to blanching?  See Chef Notes.)

Bring a large saucepan of water or small pot of water to a boil.
While water is heating up, cut asparagus into 1 inch (bite-sized) pieces.
Have a colander ready in the sink.
Once water is thoroughly boiling, put asparagus pieces into water for 1-2 minutes.
Remove from heat once asparagus is bright green and slightly softened.  Drain in colander immediately.
To prevent from further cooking, put a cup or two of ice on the asparagus or run cold water over the top.

Once asparagus is cooked and set aside to cool, prepare the dressing.

In a large bowl, whisk together fresh squeezed lemon juice, brown seeded mustard, olive oil (extra virgin, preferably), basil, green onions or chives, and cilantro.
Set mixture aside until ready to serve.

In a large bowl, combine the rest of the ingredients (chopped red onion, toasted pine nuts, and crumbled feta) with the asparagus that should now be cooled.
When you are ready to serve, toss asparagus mixture with 1/2 of the dressing.  Drizzle on the remainder as desired.


Chef Notes:  New to blanching?  Blanching is just a fancy cooking term for food (usually vegetables) that is "cooked" for a short time in boiling liquid and cooled with ice water.  Some chefs liken it to "shocking" the food.  Blanching vegetables is a way to have the vegetable remain crisp and yet it brings out the full flavor.  Because of the very short cooking period it is important to be fully prepared to strain and cool the food with ice before you start.  Asparagus in particular can go from just right to over cooked quickly.
To make this dish Paleo friendly omit the feta cheese.
To make this dish go the extra mile, add cooked chunks of chicken to the leftovers for a wonderful salad the next day!!  You may find yourself making just a bit extra to ensure you have this second meal available.
*** If you choose to use a different brown seeded mustard other than Trader Joe's double check label for gluten.  
_____________________________________________________________________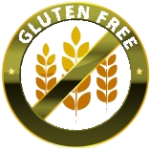 Gluten Free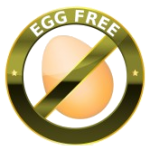 Egg Free     

 Lactose Free   

 Vegetarian          *Dairy Free

No Responses