Get Cultured!


Heal Your Body
Rebuild your Inner Ecosystem
Improve Overall Health
Often called "Nature's Super Food", raw cultured veggies are packed with beneficial bacteria, enzymes and vitamins.
Sure you can buy them at the store for an inflated price, but why? They are super easy to make at home and you won't get a jar full of preservatives to go along with your cultured veggies! Win-win!
So why should you be interested in raw cultured vegetables?
To put it simply they:
Pack a Vitamin C punch
Improve digestion 
Aid in weight loss
Relieves colic in babies
Help balance your Ph
To read more about how raw cultured vegetables work and how you can easily make your own, read our recent blog post "Raw Cultured Veggies".
Click here for more from "Our Table" blog.




Entertaining this weekend? Try this!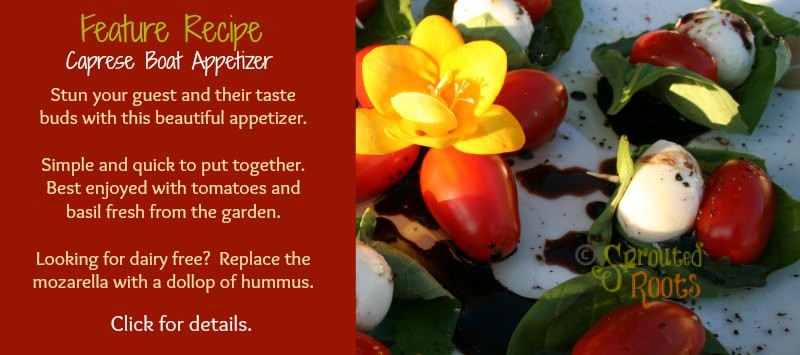 Introducing "Mommas Talk"

We are so excited to introduce our new Podcast!!!

"Mommas Talk" is a little insight to what the "mommas" are talking about these days. Basically, two dynamic, passionate mommas talking about health, wellness and  balance within our families.  The first two podcasts will explore one of our favorite topics: essential oils.  Listen in to hear how to use them, when to use them, and which ones the mommas are using these days. Click here to listen to episodes #1 and #2, Mommas Talk About Essential Oils.
Check out the blog for more information about the podcast itself and get the scoop on the "Mommas". Click here Woohooo Mommas Talk First Episode "LIVE"